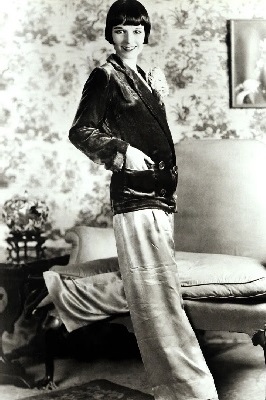 100 years ago this weekend, the U.S. Attorney General gave America's women the legal green light to wear slacks anywhere they wished — even in public. These crazy kids with their Rudy Valentino flickers and Louise Brooks bobs — the whole world is going to hell in a handbasket, I tell ya.
A century on it seems a bit odd that grown women needed government permission to pick their wardrobe. Then again, they weren't even allowed to vote until three years earlier, so there you go.
Women only began wearing pants as a matter of course in the '60s & '70s. It may have been legal to do so since 1923, but for a variety of reasons, mostly societal, women didn't wear pants in large numbers until forty years later.
Incredibly, it was technically illegal for women to wear pants in Paris, the world's fashion capital, until early 2013. The law was originally put in place in the late 1700s, supposedly to keep women from being mistaken for men during the Revolution.
FULL STORY